Navigating a wine list with confidence
June 20, 2019
Are you a high-achieving woman in business? Tired of watching your male counterparts always get the wine list at business dinners?
Join Rania Zayyat, Advanced sommelier and founder of the Wonder Women Of Wine Conference, as she teaches you the tools to navigate a wine list confidently and to create a unique and memorable dining experience for your colleagues and clients.
Rania will guide you through a tasting of six wines and discuss how to overcome wine list intimidation and the traditional male-centric dynamics of a business dinner.
June 15, 2019
Based on popular demand — and us just needing an excuse to drink wine by the pool, we're offering a wine class, poolside, featuring the most quaffable, gulpable, thirst-quenching summer guzzlers known to mankind.
The class will discuss wine pairings for heat and how to choose wines for climate, BBQ, and relentless summer activities. All-the-better, Pool Wines will be taught in and around a vintage, private pool in South Austin.
The class will run a little over an hour, inside and out, with plenty of hang time afterwards by / in the pool. Consider this a perfect Father's day gift! Gift Certificates available below.
BYO Floaty.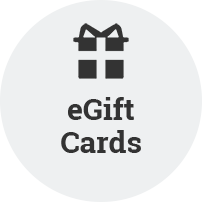 Gift any one of our future classes or events. Various packages available.
life of wine - nov 14, 2018
typicity v. terroir - oct 17, 2018
millennial mania! - sep 19, 2018
wonder women of wine e1 - MARCH 7, 2018
TRANSPARENCY IN WINE - APRIL 4, 2018
Navigating quality in a sea of rosé - MAY 2, 2018
Lenoir Rosé Release and Calçotada Fest - MAy 20, 2018
Food + Wine Pairing Class - June 6, 2018